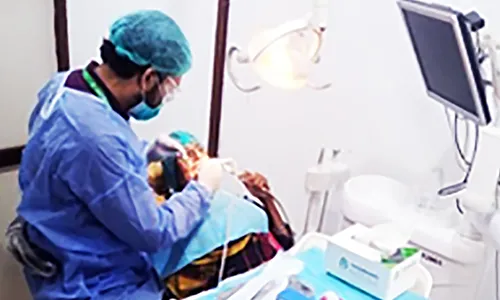 Our Dental and Smile Care Center has now been successfully running in three of the Hashmanis Hospital branches by our team of dentists, maxillofacial surgeons, orthodontists, and certified dental auxiliaries.Our common treatments involve the restoration of teeth, extraction or surgical removal of teeth, scaling and root planning,
endodontic root canal treatment, and cosmetic dentistry with proper emphasis on maintaining high levels of sterilization in all its well-equipped clinics.
Our dedicated team of Dentists
Apart from the general treatment, our specialized treatment includes procedures, such as:
Dental Community Outreach Program
Hashmanis Dental & Smile Care Center has also established its community outreach program in 2016 because we believe that many of the attitudes, habits, and oral health behaviors develop during childhood and adolescence. Children are more receptive to new information, and they must develop healthy oral habits as early as possible. Therefore, Hashmanis Dental & Smile Care Centre, always make it a point to visit schools to impart knowledge on the importance of oral hygiene and provide free dental checkups to the students, teacher, and staff.
Apart from schools, Hashmanis has also been conducting free camps regularly in the remote areas of Karachi to facilitate the non-affording patients, who are treated at our anchor lines branch at a very minimal cost.